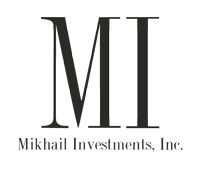 p: 512.329.6047
e: sam@mikhailinv.com
Specializing In Commercial Land Development
Sam Mikhail, Broker
lic# 314484
About Mikhail Investments
Commercial Land Development Through Mikhail Investments, Inc., Mikhail Properties & Mikhail Engineering
UNIQUE FOCUS
With Sam Mikhail, P.E. at its helm, Mikhail Investments, Inc. brings over 37 years of professional civil and structural engineering experience to the field of commercial land development. Where most other firms see an obstacle, Mikhail Investments, Inc. sees and finds a solution.
LAND DEVELOPMENT EXPERTISE
With a specialization in and comprehensive knowledge of the City of Austin's development process, Mikhail Investments, Inc. has the ability to navigate a project through the initial vision to project completion. Mikhail Investments, Inc. can guide any commercial site through zoning, site plan approval and utilities to building design and development.
ENGINEERING EXPERTISE
Established in Austin in 1978, Mikhail Engineering is a full service structural and civil engineering firm. Mikhail Engineering has highly diversified experience with over $950 Million in major building projects throughout Austin and Central Texas. Past projects include: industrial and manufacturing plants, office buildings and retail centers, parking garages, institutional facilities, hotels, condominiums, and apartment projects.
FULL SERVICE
Further, Mikhail Investments, Inc. will assist in obtaining financing and, through the services of Mikhail Engineering, can produce a complete development package. As an adjunct to these services, Mikhail Properties, established in 1982, offers brokerage, management and marketing expertise.
SCOPE
Mikhail Investments, Inc., together with Mikhail Properties, has over 37 years of real estate experience in Austin, Texas. Mikhail Properties has bought, sold, put together for development, and brokered over $500 Million in commercial land and income producing properties.
MIKHAIL PROPERTIES - BROKERAGE SERVICES & EXPERTISE
Established in 1982, Mikhail properties has bought, sold, put togther for development and brokered over $500 million in commercial land and income producing properties.
Utilizing its long standing business relationships in the Austin real estate community, Mikhail Properties is in a unique position in marketing a property to obtain the highest possible price under the best terms. As a buyer's broker, Mikhail Properties matches buyers with key properties which target their unique requirements for investent or development. Further, Mikhail Properties assists in negotiating the best price with terms that suits the buyer's needs and timeline.